SHAPING THE FUTURE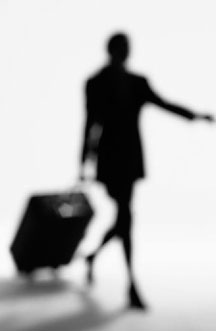 WC Consulting & Communications is a business and legal strategy, global marketing, public relations and consulting firm. Our trained professionals have more than 50 years of combined experience in their areas of expertise. We are one of the nation's leading advisors on business strategy and our unique approach allows us to solve complex problems utilizing proven methods. We collaborate closely at all levels of our client's organization.
Law Firms, Corporations and Individuals use our services when they want to develop their cases and prepare for trial, as well as protect, enhance, repair or build their reputation through the media. Our PR specialists can analyze where our clients are and help them to identify creative methods for taking them where they want to be. We create positive messages and translate those messages into effective media stories. When the news is bad, our agency can formulate the best response and mitigate the damages.
WC Consulting & Communications is your complete Legal Strategy, Marketing, Consulting and PR Source: Jury & Trial Consulting Services - Crisis Management - Focus Groups - Mock Trials - Settlement Videos - Strategy and Planning - Media Relations (PR) Complete Trial Preparation Services
mission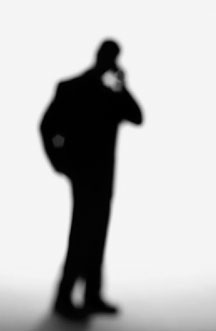 At WC Consulting & Communications, our mission is to add value to our Clients' business through creative solutions and strategies.
We are driven by a passion to achieve outstanding results for our clients by assessing their current situation and providing workable strategies that result in growth. We serve our clients with the highest degree of professionalism, and are driven by a passion to deliver distinctive and meaningful results. We have the unique ability to stretch our client's budget and maximize results!! Choosing WC Consulting as your legal strategists and strategic consulting partner is one of the best decisions you will make!
Focus Groups / Mock Trials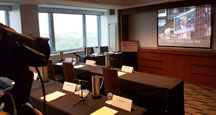 Focus Groups and Mock Trials are invaluable tools that gauge the strength of legal cases, test theories, identify jury traits, and leverage settlement opportunities. Our focus groups and mock trials have helped many attorneys obtain multi-million dollar settlements and unprecedented verdicts. Every case presents unique challenges, and WC Consulting has the ability to provide customized solutions, on a case by case basis, to address each issue. Our team provides the full production and implementation of your focus group, including site selection, jury selection, documentation, full reporting, and videography.
By putting together a pool of participants resembling the demographics of the area in which a case is being tried, our clients receive relevant insight into what an actual juror may consider.
These exercises will ultimately unearth strengths and weaknesses in a client's case and provide a powerful edge in testing and refining case strategy.

Settlement/Day-In-The-Life Videos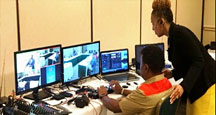 Day-In-The-Life videos are court admissible collections of video clips, usually admitted into evidence during trial. Settlement videos are often utilized at mediation to assist with the settlement of a case. Both are intended to illustrate the struggles of the plaintiff in everyday life. While settlement videos at mediation may include pre-recorded commentary and music, a trial presentation typically does not include any pre-recorded commentary; it is narrated live from the witness stand. Trial videos are shot with the intent of being shown to a jury, therefore the unedited camera tapes are generally discoverable and must be shot/handled with great care. Our team has the ability to produce both day-in-the-life videos for trial and settlement videos for mediation purposes.
We work with attorneys and law offices to provide solutions to everyday challenges. Our motto is: "ACHIEVING GOALS THROUGH SHARED OBJECTIVES"

Organizational Structure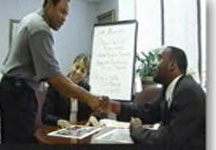 Organizational Structure & Team Building: If you wonder how the operations of your firm measure up with other practicing attorneys, or if you find yourself wrestling with staff concerns, firm profitability and efficiency or even public relations challenges, our approach will allow corporate lawyers and sole practitioners to assess where they are now, and work on building their practice rather than simply working in it.
SHAPING THE FUTURE: We are one of the nation's leading advisors on business strategy. Our unique approach helps clients better understand the dynamics of solving complex problems, all while motivating and energizing your team.
Social Media & Web Development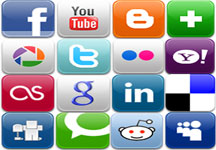 The age of mobile technology requires a continued and proactive presence in numerous social media platforms. Our team will develop, manage, and promote your message utilizing this invaluable medium.

Daily Social Media Posts

Embeddable Social Feeds

Analytic Reporting

Website Design, Development & Optimization

At WC Consulting & Communications our team creates professional custom websites which engage your customer and effectively communicate your message. We know Web design and development extremely well.  To effectively convey your business image to your customer, we spend time learning about your business before we begin designing. We listen, take notes, make recommendations, and ask lots of questions to make sure we get it right.
Hospitality Industry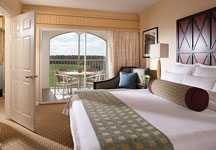 Public relations and marketing strategy for the hospitality industry (specifically hotels) demands a professional with the experience, writing skills, public speaking skills, and media relationships necessary to maximize customer market reach. This effort should not be left to a sales secretary or the general manager's assistant to simply "handle." Marketing and public relations strategy should not be taken lightly, therefore dropping this very important task on someone's desk as 'additional work' could prove detrimental to your business. Public relations truly requires a polished, refined and intelligent presentation from professionals who are dedicated to this discipline. The time, organization, creativity, skill, and media contacts required for a successful effort, takes a lot of experience.


How does Public Relations fit into your overall marketing plan? Do you have a clearly defined strategy in place for growing your market reach and staying within your budget?
Let us serve as your marketing team! We will become an extension of your in-house team…

Tanya Wiley, CEO of WC Consulting & Communications. On the move for our clients!

Achieving Goals Through Shared Objectives!

Call us (336.794.4023) today for more information or email twiley@wcpcommunications.com